Skip to main content
It looks like you're using Internet Explorer 11 or older. This website works best with modern browsers such as the latest versions of Chrome, Firefox, Safari, and Edge. If you continue with this browser, you may see unexpected results.
Taking classes off campus or working remotely? Need help getting resources? You can chat with our reference staff from 9 am to 10 pm Monday-Friday, or 1 - 10 pm Sunday, or search our FAQ's anytime. You can also email the Circulation Desk at circdesk@denison.edu or Reference Desk at reference@denison.edu.
Analyze My Writing
An online text analysis tool. Their website describes it as:
Analyze My Writing is an online text content and readability analyzer. Copy and paste a text into the homepage and gain a wealth of information about your text including word and character counts, word and sentence lengths, the readability of your text, and other analyses.
Sketch Engine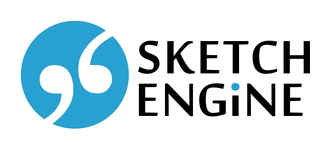 Sketch Engine is an online text analysis tool that works with large samples of language, called text corpora, to identify what is typical and frequent in a language and what is rare, outdated, going out of use or what new words or grammar are beginning to be used.
Denison Libraries, 100 W College, Granville, Ohio 43023 Phone: 740-587-6235, email: reference@denison.edu In order to view PDF documents, you will need to have the free Adobe Acrobat Reader software installed on your computer