Skip to Main Content
The library is currently on summer hours (8:30-4:30 M-F) and will be closed Memorial Day as well as June 5th for a library staff retreat. Please plan accordingly.
Denison University Herbarium
This project aims to catalog and digitize all of the specimens collected over nearly 150 years in our collection.
The earliest specimens in our herbarium date from the mid to late 1800s.
Search engines: Bing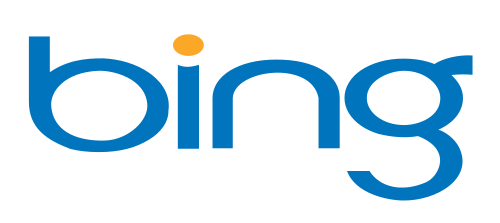 Specialized search tools
Mednar

Search engine for medical information

PubChem

Provides information on the biological activities of small molecules.

Science.gov

Gateway to government science information and research results.
Web resources
MEDLINE with Full Text

This link opens in a new window

The world's most comprehensive source of full text for medical journals. Keywords: medicine
Here are a few web sites you might find useful:
AmphibiaWeb

- Information on amphibian declines, conservation, natural history, and taxonomy

Aquatic Commons

- Thematic digital repository covering the natural marine, estuarine /brackish and fresh water environments

Biodiversity Heritage Library

Inspiring discovery through free access to biodiversity knowledge.

Biodiversity Information Serving Our Nation (BISON)

"BISON is an information system that allows users to access, explore, and download U.S. species occurrence data from participating data providers."

BioRender

BioRender is an online tool to help scientists create and share beautiful, professional scientific figures.

BioRXiv

Free online archive and distribution service for unpublished preprints in the life sciences

Birds of North America Online

Birds of North America (BNA) is a comprehensive reference for the life histories of over 760 bird species that breed in the United States and Canada.

Centers For Disease Control

Great place for information on emergency preparedness, current health topics, longevity, and statistics on health related issues.

Darwin Online

Naturalist Charles Darwin writings and illustrations

Discover Life

free on-line tools to identify species, teach and study nature's wonders, report findings, build maps, process images, and contribute to and learn from a growing, interactive encyclopedia of life with 1,402,840 species pages and 799,841 maps.

Faculty of 1000

Publisher of services for life scientists and clinical researchers dedicated to sharing scientific discoveries
quickly, openly and without barriers.

genomics.energy.gov

Genome programs of the U.S. Department of Energy Office of Science

Life Sciences Foundation

History and significance of biotechnology

NIH 3D Print Exchange

The NIH 3D Print Exchange provides models in formats that are readily compatible with 3D printers, and offers a unique set of tools to create and share 3D-printable models related to biomedical science.

OceanDocs

- Research & Publications in Marine Science in digital form.

OMIM

Online Mendelian Inheritance in Man

Online Courses

Over 500 free online classes from the world's leading universities.

The Plant List

The Plant List is a working list of all known plant species. It aims to be comprehensive for species of Vascular plant (flowering plants, conifers, ferns and their allies) and of Bryophytes (mosses and liverworts).

Plants Database

- from the US Department of Agriculture

sexyplants

- a blog about plant sex, evolution and ecology (Prof. Andy McCall)

Virtual Human Embryo Project

To increase understanding of human embryology and to encourage study of human embryonic development.

Wallace Online

Naturalist Alfred Russel Wallace writings and illustrations
Denison Libraries, 100 W College, Granville, Ohio 43023 Phone: 740-587-6235, email: reference@denison.edu In order to view PDF documents, you will need to have the free Adobe Acrobat Reader software installed on your computer